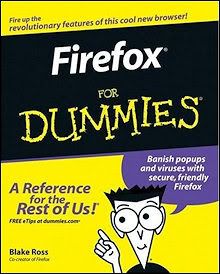 FireFox For Dummies


Author: Blake Ross
Publisher: Wiley Publishing, Inc.
Language: English
Number of Pages: 384
CHM: 33.5 MB
ISBN: 0-471-74899-4

Written by one of the inventors of Firefox, this hands-on guide will introduce you to the ins and outs of the Firefox browser, and show you how to make your online world safer, easier, and a lot more fun!

Firefox is a lot like a For Dummies book — designed to make things easier for the rest of us. Now, one of the guys who invented it shows you how to use the browser made for people, not programmers. This book shows how you can view multiple Web pages at one time, how you can easily move your favorite links and bookmarks from your old browser into Firefox, how Firefox keeps you safe online, and much more.

Discover how to
Acquire and install Firefox
Make the transition from another browser
Use Firefox's innovative tabbed browsing
Manage bookmarks with ease
Maintain online privacy and security
Customize your browser

About The Author
Blake Ross discovered computers when he was 4 and hasn't had time to eat since then. He began working at Netscape at 14 and cofounded the Firefox project two years later to make the Web easy to use for plain old human beings. He also cofounded the SpreadFirefox community evangelism project, which has changed the face of software marketing and distribution. Blake was featured on the cover of Wired Magazine in early 2005, and he has since been featured in dozens of international publications and television shows to promote computing simplicity. He is on leave from Stanford University, where he is an undergraduate.



BigDownload link :
BigDownload